Learning ∩ Play ∩ Math ∩ Art
The connection between learning math and playing with math has been on my mind lately. Another connection that I've been thinking about is the interplay between math and art. This morning I decided to merge these two thoughts. I originally tweeted under the hashtag #playeveryday, but future challenges like these will be under the hashtag #playwithmath. Through exploring a graph in Desmos, can we both learn some math and make some interesting images?
Want to play (learn?) with polar fns, parametrics, & ellipses? Desmos link: https://t.co/LANeithex5 Share out your creations! #playeveryday pic.twitter.com/3lrKiF9WVh

— Dan Anderson (@dandersod) October 17, 2016
Here is some great work by some tweeps:
Making stars with Dan's equations https://t.co/ZV7pn7gpa4 https://t.co/sRoTPtu3au

— Paula Beardell Krieg (@PaulaKrieg) October 17, 2016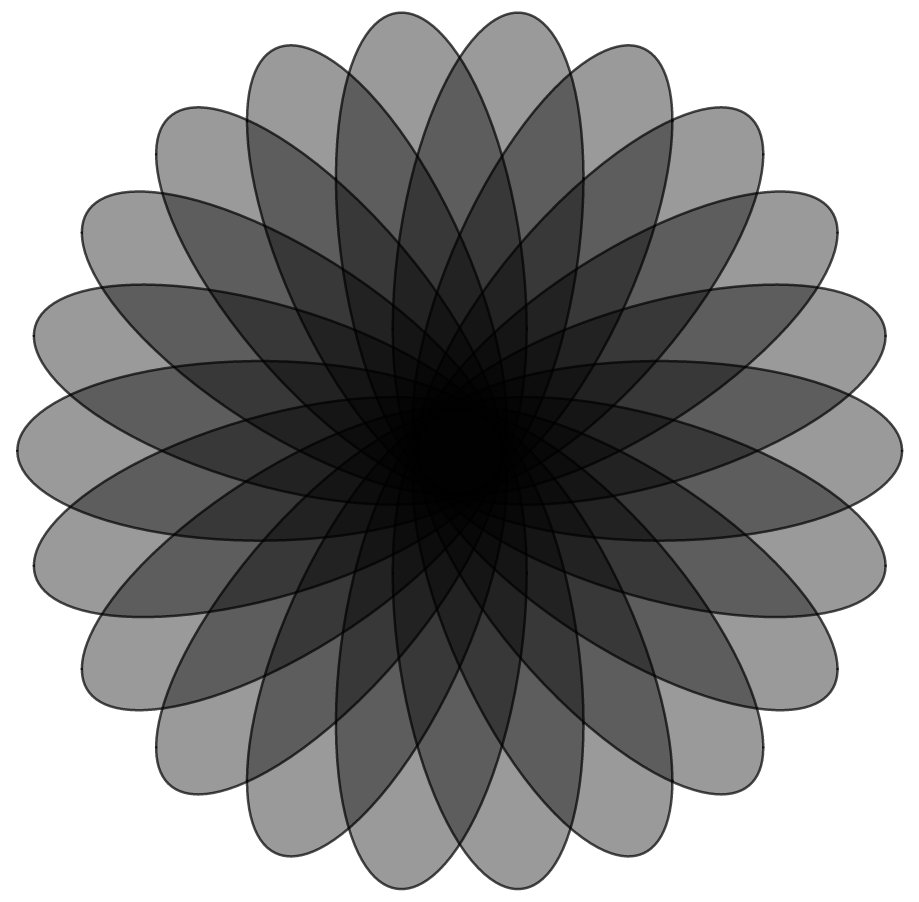 ??? Nice! ??? pic.twitter.com/0E0KhEPCUm

— Simon Gregg (@Simon_Gregg) October 17, 2016
I added some friends 🙂 pic.twitter.com/QjsGfqroMy

— Dan Allen (@MrAllenEdu) October 17, 2016
You inspired me to look at an ellipse that spins while being rotated around a circle. https://t.co/ZcgqxbpOFA #mathart pic.twitter.com/e0u9kRAcAd

— Luke Walsh (@LukeSelfwalker) October 17, 2016
Your Turn
What can you make? Can you learn some math by playing around?