I forget who introduced the Light-bot game to me, but thank you.
I got the link from Hélène Martin. Much thanks!
First day went excellent in Introduction to Programming class. "We get to play a game?"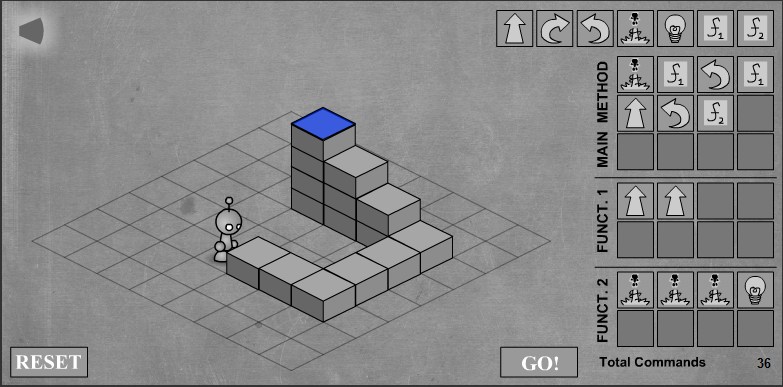 Introduction to loops, functions (methods), and debugging all on the first day, without me saying a word? Yes please.
Side-question: Are there were parts of math that are this easy to introduce through a fun game?